A clear O-ring is a flat, thin, doughnut-shaped elastic loop used as a seal for static and dynamic applications. Only a limited number of materials can give a transparent color, including silicone, Teflon, and polyurethane. However, these materials are not necessarily clear in their natural form, so additives must be applied. Read More…
Clear O-Rings
Depending on the material they are made of, O-rings can come in many different colors like black, brown, green, red and blue. Only a few, however, offer a transparent color.
The main purpose of O-rings is to be used as seals between structures such as pipes, tubes, pistons, and cylinders. They are produced from various materials depending on how they will be used. O-rings are highly pliable and have a mechanism that provides flexibility, no odor, and chemical inertness when in a solid state.
When O-rings are placed between two surfaces, they block the leakage of liquids or gasses. When an O-ring is used as a static seal, they remain stationary to contain pressure or seal a vacuum. O-rings can be found as reciprocating or rotating in their dynamic form. These mechanisms are self-energizing and can apply pressure inside a tube or pipe to form a seal.
How Clear O-Rings are Made
O-rings are manufactured using extrusion or injection as the first step. The extrusion segment of the process is carried out to shape elastomers for the molding process. The elastomer material is formed into sheets during the extrusion process. These sheets are injected into an extruder that heats the material and forces it through a die. The production of O-rings involves three molding processes: compression, injection, and transfer.
Compression molding is used when a high amount of small non-standard O-rings is required. Transfer molding is a middle process between compression and injection molding. In this process, materials are forced into the mold while the mold is closed, resulting in less environmental impact and higher dimensional tolerances.
Types of Clear O-Rings
O-rings can be grouped by their function and the material used to produce them. Static and dynamic are the two functional designs of O-rings. O-rings are categorized by how much motion is involved. The O-ring function is defined as static when there is little or no motion. When there is reciprocating, rotating, oscillating, or motion in the vertical or horizontal plane, the application is defined as dynamic.
Static O-Ring
A static O-ring is formed to contact two or more surfaces. This is so in cases where sealing is parallel to the center line of the seal, and there is no motion. The sealing action is on the face of the seal or the top and bottom. A groove is cut on a flat surface, resulting in a face seal. Next, an O-ring with the ideal size and measurements is inserted in the groove. A second flat surface is used to compress the O-ring in place. As the connection is made, the use remains static, resulting in the o-ring having no movement.
Dynamic O-Ring
A dynamic seal is used when motion between two components and sealing is required. The movement can have several forms and more than one use for a single operation. Therefore, the material used for dynamic O-rings has to be resistant to abrasion, tougher, and stronger.
Dynamic applications cause O-rings to wear faster as the O-ring is constantly in motion. To reduce this effect, dynamic O-rings should be regularly lubricated. Two common types of dynamic O-rings are reciprocating and rotary. In reciprocating seals, a moving piston or rod is used. Surfaces should not be highly finished as they will not be able to regain lubrication. A rotary seal contains a turning shaft that comes from the ID.
Applications and Uses of Clear O-Rings
The transportation industry uses O-rings as a sealant and preventative for leaks. In addition, braking systems and lubricants for engines and transmissions depend on them. In aerospace, they protect planes' engines from high-temperature changes and dangerous conditions. In the electronics sector, they are used for electromagnetic interference shielding. O-rings are also used for dental implants as they are placed over the ball that secures the implant.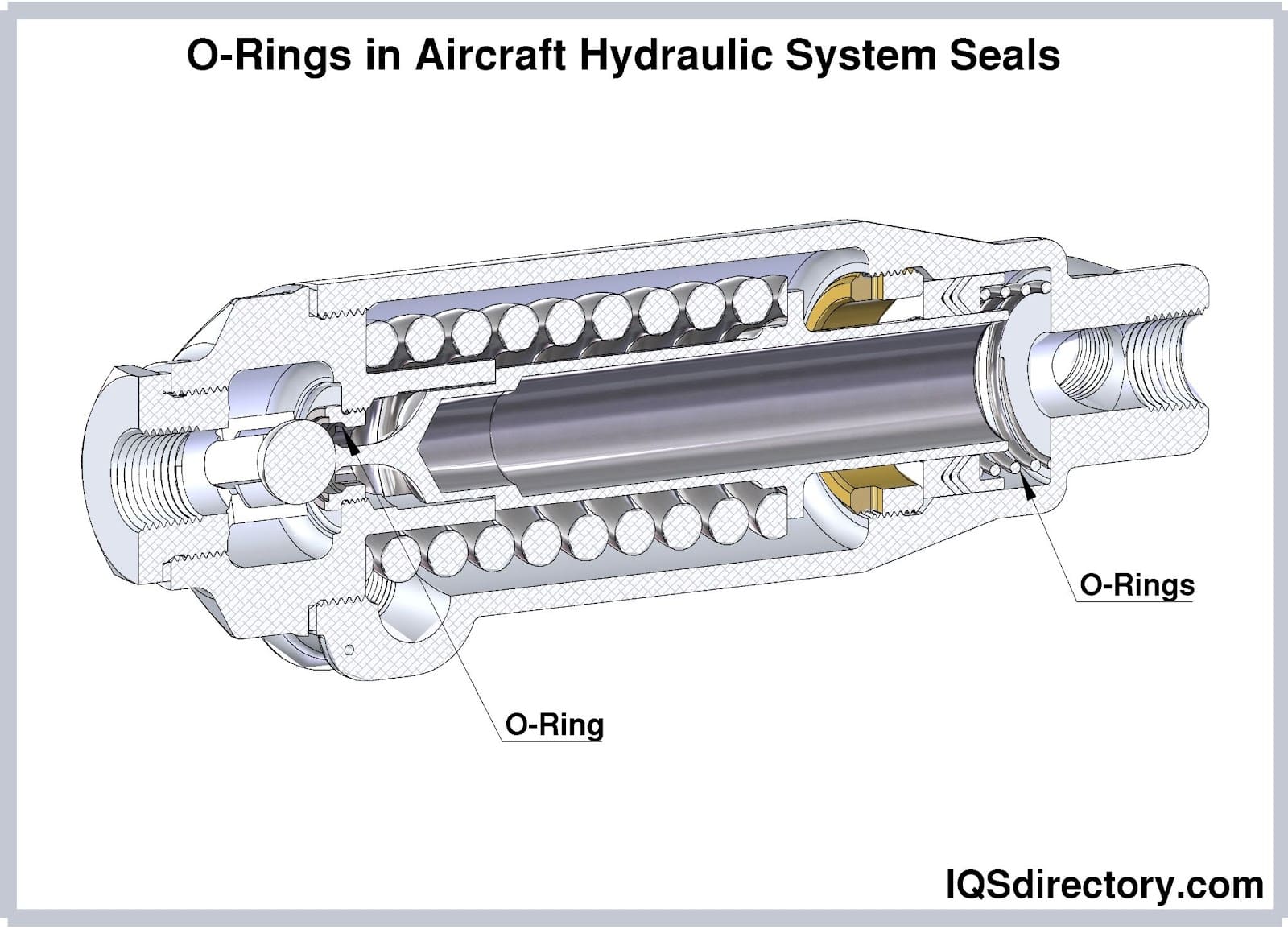 Choosing the Right Clear O-Ring Supplier
To ensure you have the most constructive outcome when purchasing clear O-rings from a clear O-ring supplier, it is important to compare several companies using our directory of clear O-ring suppliers. Each clear O-ring supplier has a business profile page highlighting their areas of experience and capabilities, along with a contact form to directly communicate with the supplier for more information or request a quote. Review each clear O-ring business website using our patented website previewer to quickly learn what each company specializes in. Then, use our simple RFQ form to contact multiple clear O-ring companies with the same form.
Clear O-Rings Informational Video